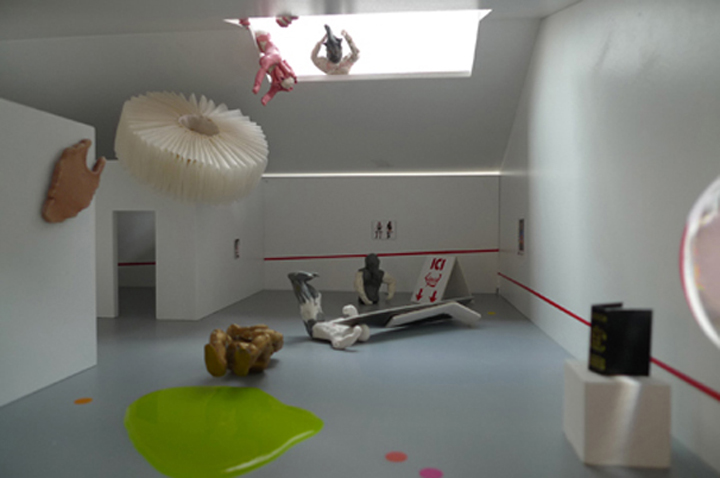 >
<
CATCH THE PIECES
2009, exposition simultanée à Mains d'oeuvres et à la galerie virtuelle Chez Robert.
Performance de catch, 16 figurines en plastiline, peinture et matériaux divers.


S'inspirant de la pratique de Wrestling la plus libre permettant l'usage d'objets présents dans une pièce pour pratiquer le catch, Catch the pieces permet l'usage des œuvres exposées chez Robert comme armes. Chacune des 16 figurines en plastiline, représentant chaque participant à l'exposition, s'empare de son œuvre comme arme pour le combat final.